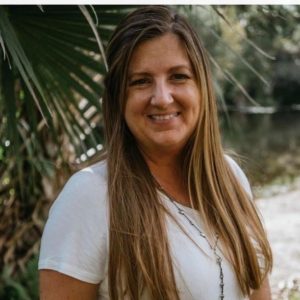 Catherine Alishia O'Connor HHP, CRP, RYT
Accomplished Board Certified Holistic Health Practitioner and owner of Inspired By Life, Treasure Coast Holistic Health Center, & Founder of Holistic Education Foundation.
Her journey toward Holistic Wellness started in  2006, when her husband, a Police Officer, was severely injured in the line of duty. He was given the diagnosis of Reflex Sympathetic Dystrophy (RSD) syndrome, a chronic progressive neurological disease that causes extreme nerve pain. He was also suffering from sinus and respiratory ailments he contracted from working at the World Trade Center as a Police Officer during 9/11.   Her husband was prescribed numerous drugs that eventually led to a near death situation when his organs began to fail.  Catherine said "We knew the life we were living, and the treatments were trying were just not working, it was time for some drastic changes."  They began to see an acupuncturist, and the entire family changed their diet. "We went from eating McDonalds to an almost a vegan diet."  Catherine made the decision to go back to school, and attended the American College of Healthcare Science where she studied Nutrition, Herbs, Iridology, Holistic Medicine, and Aromatherapy. Catherine stated "my husband's health, and our family's health was improving every day, but all the classes I took, there was always something else I was looking for. Our stress level was always so high, and I knew it was adversely affecting our health". A colleague suggested she go to a Reiki Healing Circle. Catherine Recalled "From the moment I stepped into the room, I knew that Reiki had been calling me, and I finally found what I had been searching for." Catherine received her level 1 and level 2 Reiki training from Rosanne Pawluk. Catherine then went on to study with Reiki Blessing Reiki Master Healer Dharmadevi and became a Reiki Master. Catherine is a Minister at the Universal Life Church, and holds a Doctorate in Metaphysics.  Thereafter, she went on study Yoga, receiving her 200hour certification from the Yoga Alliance. In 2012 Catherine started Holistic Moms Lake Grove Chapter. In   2013 she was honored by the Fortune 52. You can read more about that here.  In 2013 Catherine founded Inspired By Life LLC, and opened an office in Port Jefferson, NY.  In 2014 her husband retired from the Police department, Catherine left her successful practice, and they sold their NY home. The O'Connor's along with their 4 Children & 2 dogs traveled around the United States for almost 2 years. In 2016, the family found a permanent home in Florida.
In March 2018 Catherine  successfully launched the Holsitic Educaiton Foundation (HEF). The mission of HEF is to provide free education in holistic health and natural alternatives. You can ready more about the organization on their website  HEFgives.org 
In November 2020, Catherine opened the Treasure Coast Holistic Health Center (TCHHC). Working in collaboration with Stephanie Pearson & New Medicine Wellness, they are creating a platform to bridge the gap between conventional and holistic medicine. Catherine says: "It is so important to recognize that medicine, for some, is completely necessary. Using holistic modalities along with those necessary treatments needs to be more recognized. As holistic practitioners and medical staff start working together, we can provide an ideal situation to heal people. I am so happy to have this relationship with Stephanie & Dr. Pearson. We now have the ability to work together to find the best combination for our clients. I love that I can refer my clients to a Functional Medicine Doctor. When I first started going to school for holistic medicine, this was a far away dream. I am beyond words at how amazing this collaboration is going to be."
Catherine says: "I am so very grateful for the amazing experience I have had. I continue to grow and learn from those who I teach. I love sharing Holistic Healthcare with Clients, and then have the pleasure of seeing them re-gain their health.  I never cease to be amazed at the magic of Reiki as a transformational healing tool. I am inspired by the huge strides my clients take with each lesson as they gain strength, understanding, and balance.
I hope I encourage your journey to find your own path toward healing, happiness, peace, & Love. And may you too, be Inspired By Life…"
You can read about Catherine here: Long Island Press.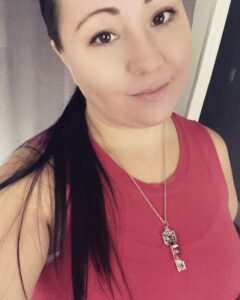 Cortney Evans, CRP
Gifted Reiki Practitioner, Spiritual Advisor, IRT Therapist, and Sound Therapy Healer has joined Treasure Coast Holistic Health Center to share her wisdom with those who are seeking help. Her goal is to provide quality care and as a Spiritual Advisor, hold the space for each of her clients to allow them to find their own path towards healing themselves. Cortney's favorite quote, repeated by the power of three… " I am beautiful, I am capable, I am amazing, I am unique, I matter, I can do it." She hopes to inspire you to rise to your fullest potential, and find the power within yourself. Giving you the ability to face everyday with confidence.