Meditation & Sound Therapy
Our specialty class combines guided meditation & sound therapy from certified practitioners. During the class, you lay on a yoga mat, or sit in a chair. Everything is provided for you; mats, bolsters, blankets, pillows, etc. We guide you though the entire session, all you need to do is come & relax.
At first meditation may appear difficult.  We understand and appreciate the value of starting small, and building a strong foundation for success. Using our life experiences, we have created a unique model for beginner meditation & Sound Therapy. We incorporate IRT Therapy, relaxation prompts, easy breathing techniques, and guided meditations; specifically designed for those who are just beginning to learn about meditation.
Meditation allows you to learn how to control your mind, rather than your mind controlling you. It is a set of techniques that are intended to encourage a heightened state of awareness and focused attention.
There are many different types of meditation. Some examples are:
Guided
Breath
Spiritual
Mindfulness
Movement
Focused
Visualization
Chanting
Benefits of meditation:
Reduced Stress
Emotional Balance
Increased Focus
Reduced Pain
Reduced Anxiety
Increased Creativity
Reduced Depression
Increased Memory
Lower Blood Pressure
What is Sound Therapy?
Sound healing is an ancient meditative practice that uses different musical implements to create healing vibrations around the body in a meditative state.
Some of the most highly reported benefits of sound therapy and sound healing include:
Reduced stress
Fewer mood swings
Lower blood pressure
Lower cholesterol levels
Better pain management
Reduced risk of strokes and coronary artery disease
Improved sleep
Investment:
Private sessions are available, dates/times are flexible. Please contact us to book your session.
Investment:
$60 per session
Classes for two or more people:
Investment:
$30 per class per person, $25 each additional 
To book an appointment, please call the office (772) 888-2830
Sample Gudided Beginner Meditation: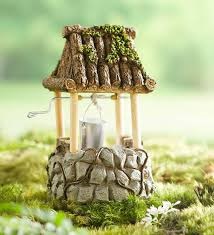 "The Angel and the Wishing Well"
27 minutes
"The Castle"
17 Minutes